Mitsubishi Parts at Tanners in Cardiff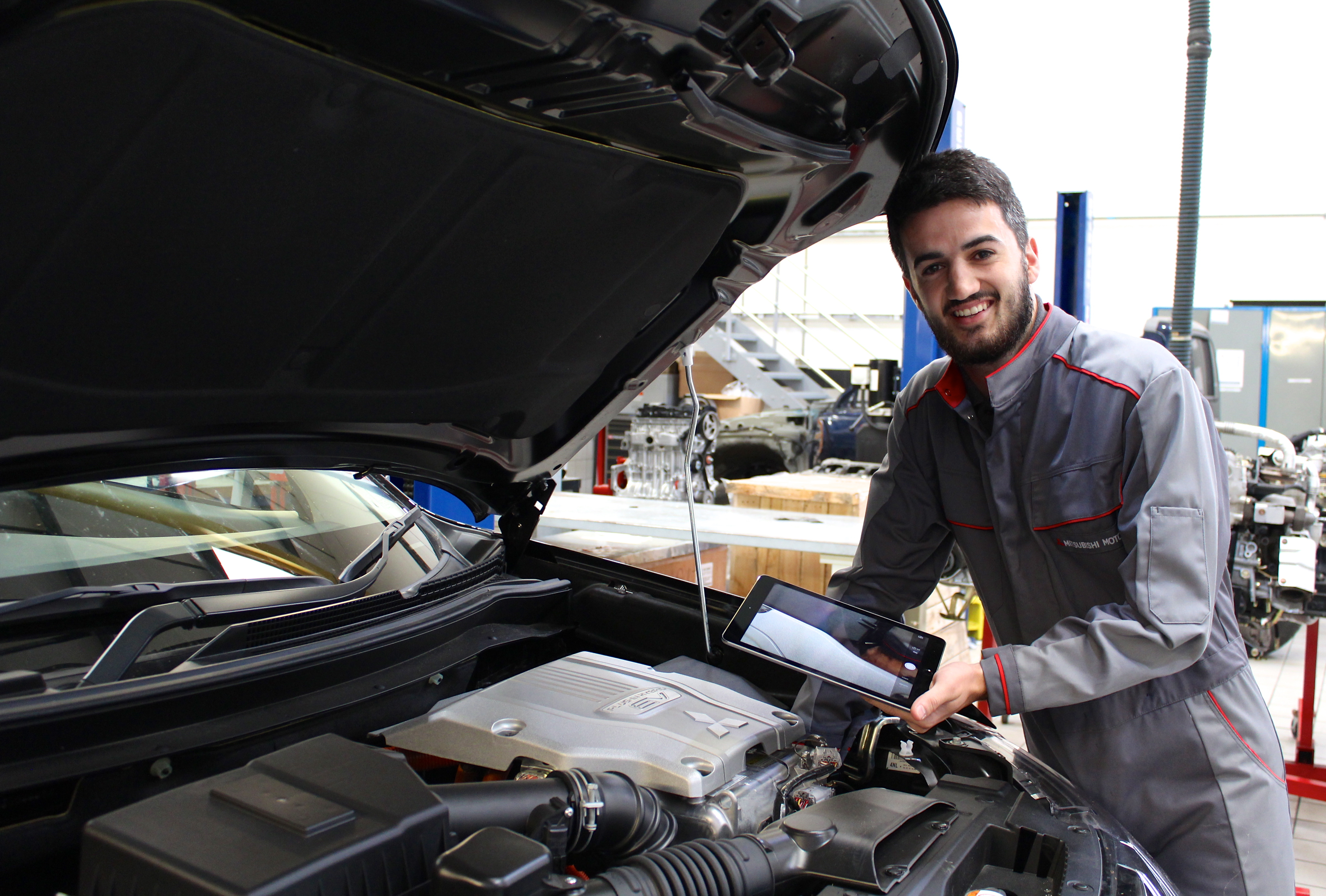 Parts manufactured to the same high standard as our cars
When your Mitsubishi needs service or repair you can purchase Mitsubishi Original Parts with confidence.

Using Mitsubishi Original Parts keeps your Mitsubishi 100% Mitsubishi

Mitsubishi Original Parts ensure the optimum performance of your Mitsubishi, therefore, your Mitsubishi will continue to deliver the comfort and fuel efficiency you would expect

Mitsubishi Original Parts are guaranteed to fit first time

All Mitsubishi Original Parts come with a two year parts and labour warranty giving you peace of mind
At Tanners of Cardiff, we are dedicated to providing you with the finest selection of genuine Mitsubishi parts that will not only elevate the performance and aesthetics of your vehicle but also ensure its longevity and reliability. Our commitment to excellence is reflected in every product we offer.
Unleash Your Vehicle's Potential with Genuine Mitsubishi Parts
When it comes to maintaining and improving your Mitsubishi vehicle, there's no substitute for authenticity. Genuine Mitsubishi parts are engineered and designed to perfectly fit your vehicle, ensuring optimal performance and safety.
These parts are crafted with the highest quality materials and undergo rigorous testing to meet the stringent standards set by Mitsubishi Motors.
Why Choose Genuine Mitsubishi Parts?
Perfect Fit: Genuine parts are tailor-made for your Mitsubishi model, ensuring seamless integration and optimal performance.
Reliability: These parts are built to last, offering superior durability and longevity compared to generic alternatives.
Warranty Coverage: When you choose genuine parts, you often benefit from warranty coverage, providing you with peace of mind.
Safety: Genuine parts are designed to meet strict safety standards, keeping you and your passengers protected on the road.
Elevate Your Driving Experience with Premium Accessories
At Tanners of Cardiff, we believe that your vehicle is an extension of your personality. That's why we offer a diverse range of premium accessories designed to enhance both the functionality and aesthetics of your Mitsubishi. From practical add-ons to stylish embellishments, our selection has something for every driver.
Explore Our Range of Accessories
Interior Comfort and Style: Elevate your driving experience with luxurious leather upholstery, custom floor mats, and ergonomic accessories that add a touch of elegance to your vehicle's interior.

Exterior Enhancements: Make a statement on the road with eye-catching alloy wheels, sporty body kits, and sleek chrome accents that give your Mitsubishi a unique and dynamic look.

Technology and Connectivity: Stay connected and entertained with advanced multimedia systems, Bluetooth accessories, and integrated navigation solutions that make every journey enjoyable.

Practical Additions: From roof racks to cargo organizers, our practical accessories are designed to make your vehicle more versatile, accommodating all your storage needs.
The Benefits of Upgrading Your Vehicle
Investing in genuine Mitsubishi parts and high-quality accessories offers a multitude of benefits that extend beyond aesthetics. Here's why enhancing your vehicle is a decision you won't regret:
Improved Performance: Upgrading critical components with genuine parts can significantly boost your vehicle's overall performance, including better fuel efficiency, smoother handling, and increased power output.

Resale Value: A well-maintained vehicle with genuine parts and stylish accessories can command a higher resale value, making it a wise investment for the future.

Personalisation: Express your individuality by customising your vehicle with accessories that reflect your unique style and preferences.

Safety First: Upgrading essential safety components ensures that your vehicle meets the latest safety standards, providing you with added confidence on the road.